School Dinners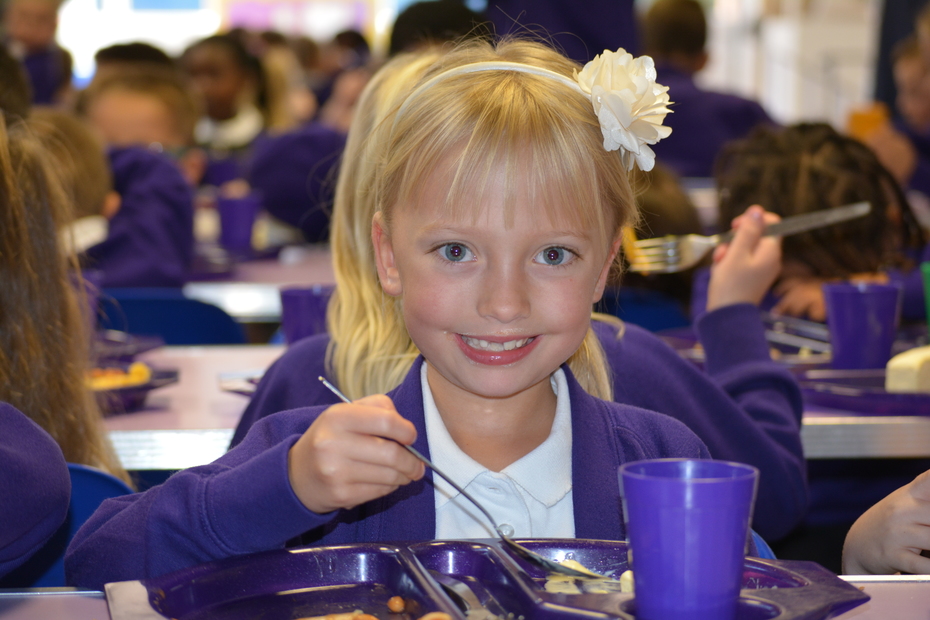 Our school meals are provided by GMC Signature Catering Limited. Our kitchen has a food hygiene rating of '5' which is the highest grading possible and our pupils and staff think the food is delicious.
Children in Early Years, Year 1 and Year 2 are entitled to Free School Meals and the cost for children in Years 3 - 6 is £2.30 per meal. In addition, our school receives extra funding for each pupil that is 'registered' to receive free meals. This funding enables the school to provide extra resourcing to support your children's learning needs. Registering for Free School Meals does not mean that your child must have a hot meal at school, it is seen as an option. Please contact Central Bedfordshire Council direct on 0300 300 8306 for further information and to register.
Menu
We have a diverse menu and encourage children to try different or new foods. Please see the menu below for details of the food our kitchen is currently serving.
Special Menu Days
To celebrate special events and saints' days, the kitchen provide a special menu so that children can have a truly cultural and meaningful food experience. The children especially enjoyed the 'British Seaside' - Fish , chips and ice-cream themed day and the staff thoroughly enjoyed the delicious sweet and sour chicken dinner in celebration of Chinese New Year.