Termly Curriculum Overviews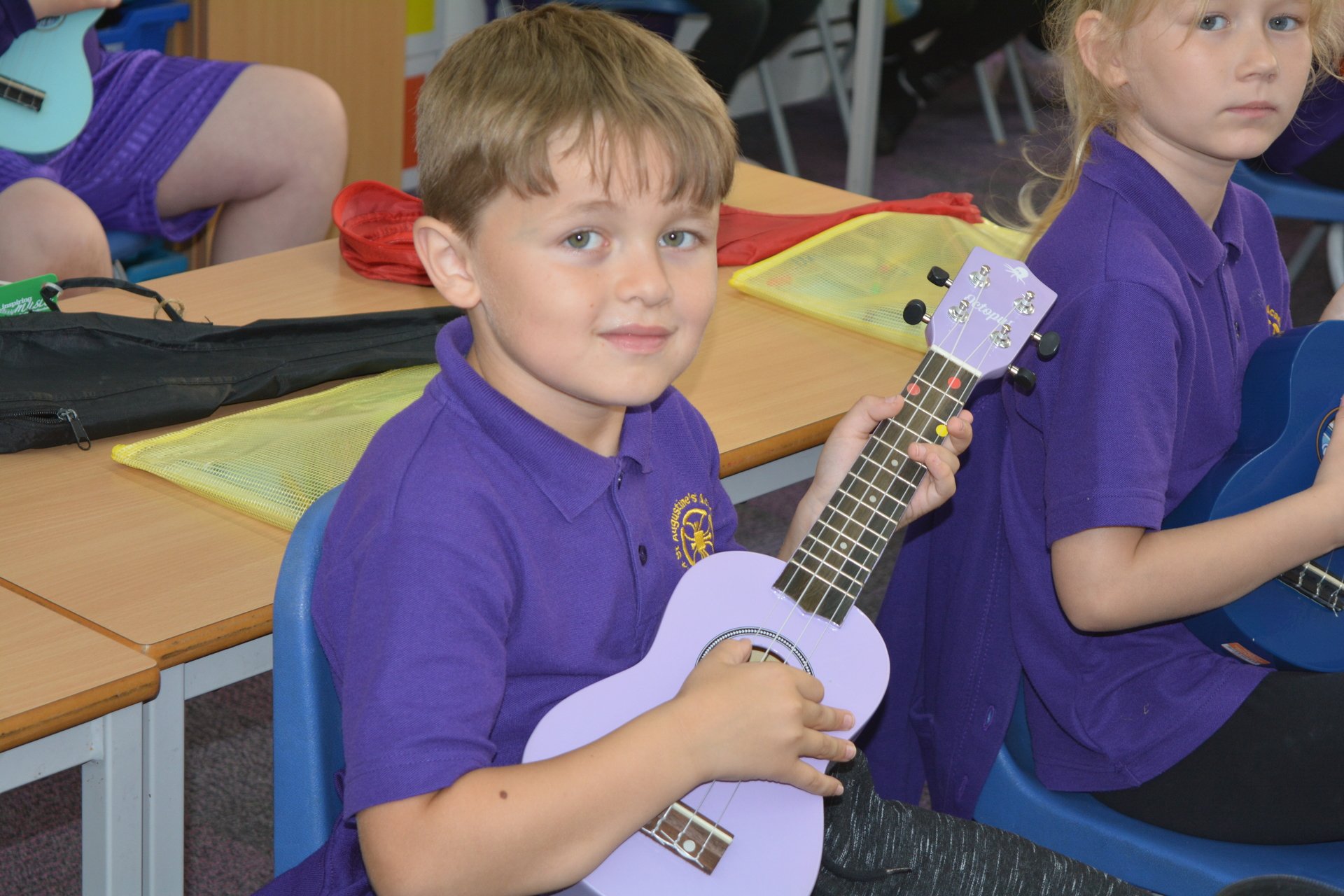 A whole class ukulele lesson in Year 3.
Each term we produce Curriculum Overviews for Parents and Carers. These provide important information about what our pupils will be covering in school and offers ideas for how they can be helped to further their learning at home. The Curriculum Overviews, for each year group, can be viewed by clicking on the links below.
Summer Term 2022
Reception - Curriculum Overview Summer 2022
Year 1 - Curriculum Overview Summer 2022
Year 2 - Curriculum Overview Summer 2022
Year 3 - Curriculum Overview Summer 2022
Year 4 - Curriculum Overview Summer 2022
Year 5 - Curriculum Overview Summer 2022
Year 6 - Curriculum Overview Summer 2022
Spring Term 2022
Reception - Curriculum Overview Spring 2022
Year 1 - Curriculum Overview Spring 2022
Year 2 - Curriculum Overview Spring 2022
Year 3 - Curriculum Overview Spring 2022
Year 4 - Curriculum Overview Spring 2022
Year 5 - Curriculum Overview Spring 2022
Year 6 - Curriculum Overview Spring 2022
Autumn Term 2021
Reception - Curriculum Overview Autumn 2021
Year 1 - Curriculum Overview Autumn 2021
Year 2 - Curriculum Overview Autumn 2021
Year 3 - Curriculum Overview Autumn 2021
Year 4 - Curriculum Overview Autumn 2021
Year 5 - Curriculum Overview Autumn 2021
Year 6 - Curriculum Overview Autumn 2021
Summer Term 2021
Reception - In the Garden / Carnival - Summer Term 2021
Year 1 - Florence Nightingale and Mary Seacole - Summer Term 2021
Year 2 - All Around Us - Summer Term 2021
Year 3 - Anglo Saxons, Picts and Scots - Summer Term 2021
Year 4 - An English Country Garden - Summer Term 2021
Year 5 - Ancient Greece - Summer Term 2021
Year 6 - Ancient Greece - Summer Term 2021
Autumn Term 2020
Reception - Super Me - Autumn Term 2020
Year 1 - Autumn Is Here - Autumn Term 2020
Year 2 - Intrepid Explorers - Autumn Term 2020
Year 3 - Walk Like An Egyptian - Autumn Term 2020
Year 4 - Mayans - Autumn Term 2020
Year 5 - Prehistoric Britain - Autumn Term 2020
Year 6 - Prehistoric Britain - Autumn Term 2020