Vocabulary Velociraptors
'Vocabulary Velociraptors' is a research project running in collaboration with The School of Tomorrow Fellowship. Through our work, we aim to increase the amount of objects that our children can name and recognise, therefore increasing their communication and comprehension skills. Each week we are taking a different letter of the alphabet and, using the book called 'The Ultimate Alphabet' by Mike Wilks, we are trying to see how many objects beginning with that letter that we can name.
In addition, we have a theme of the week and learn, through repetition, the names of 12 objects based around that theme. Our children also take part in an engaging experience to help put the words into context. At the start and end of each half term , we refresh our knowledge of all the words so than they become stored in our long-term memory.
Below are more details about the weeks and themes we have covered so far.
A - Art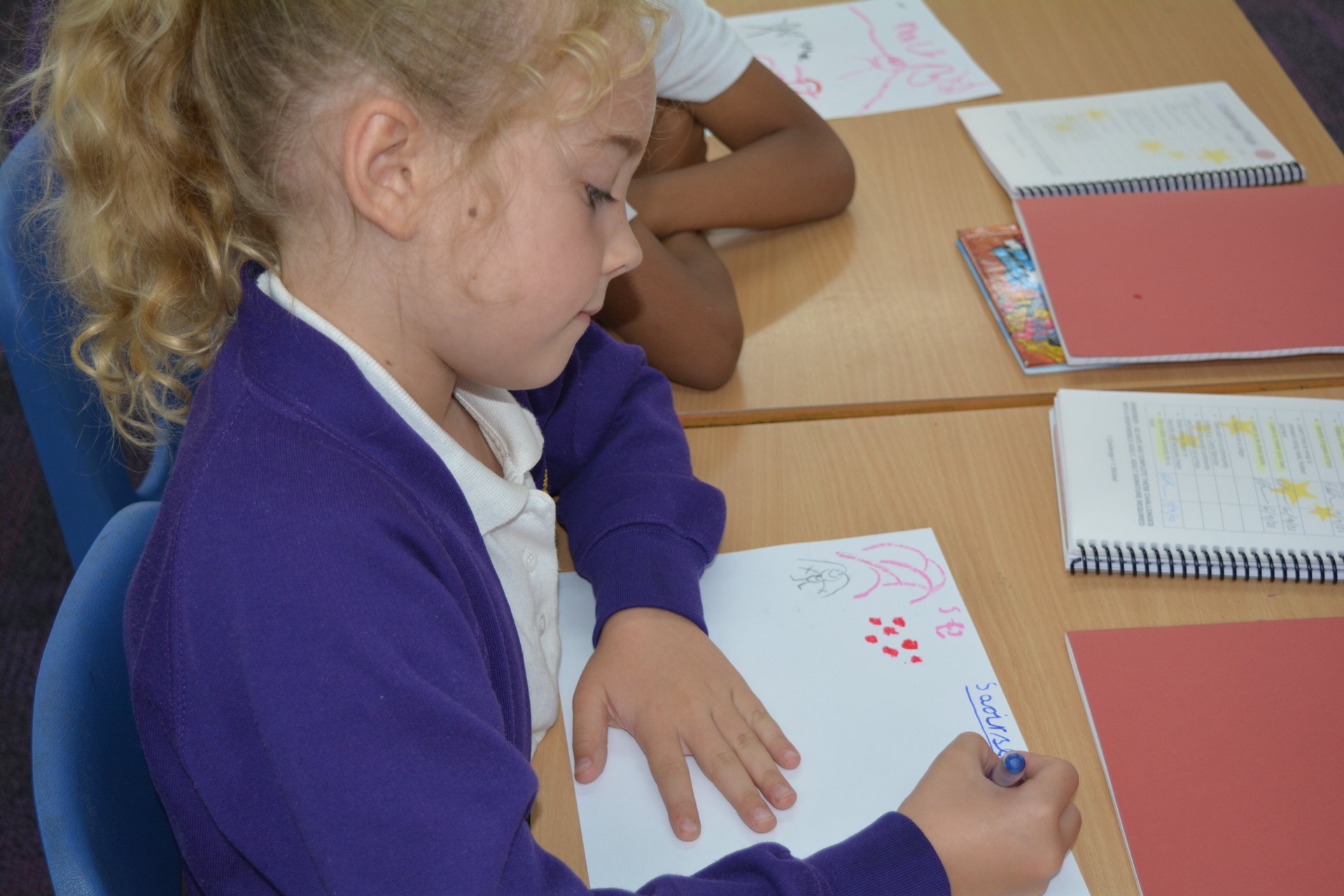 This week, we experimented with a range of Art tools and media. (Art Link)
The words we learnt were: pencil, pencil sharpener, rubber, felt-tip pen, fountain pen, crayon, chalk, pastel, charcoal, paint, paintbrush and palette.
B - Balls
This week, we took part in a range of ball games. (PE Link)
The words we learnt were: tennis ball, football, netball, rugby ball, table tennis ball, golf ball, beach ball, bouncy ball, stress ball, juggling ball, basketball and bowling ball.
C - Clothes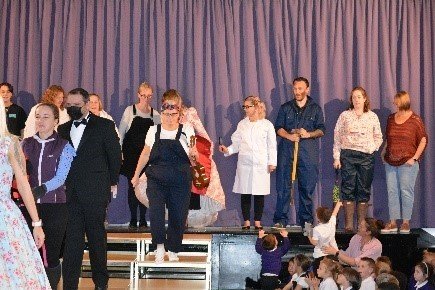 This week, the school staff put on a fashion show where different types of clothes were modelled on the catwalk. (DT Link)
The words we learnt were: t-shirt, dressing gown, blouse, pinafore dress, poncho, culottes, anorak, overalls, lab coat, cap and gown, tuxedo and ball gown.
D - Dwellings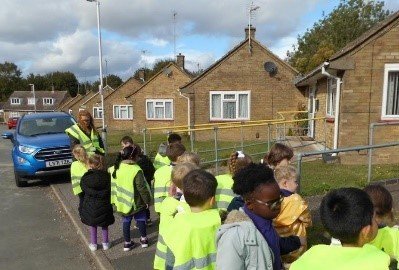 This week, everyone went on a walk around Downside and found different types of dwellings along the way. We had a special map with a 'Dwellings' key to follow. (Geography Link)
The words we learnt were: terraced house, end of terrace house, maisonette, semi-detached house, detached house, block of flats, tower block, trailer, cottage, mansion, bungalow and town house.
E - Eggs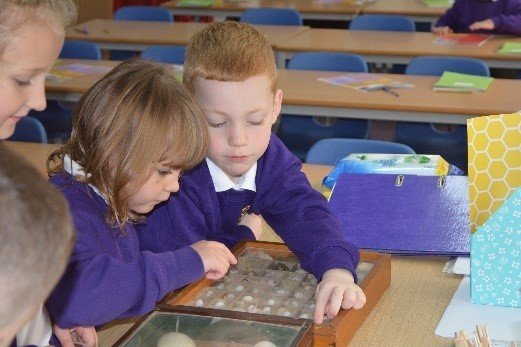 This week, we looked at a collection of birds' eggs and Gary taught us how to cook eggs in different ways. Watch the video below where Gary explains how to cook boiled, poached, fried and scrambled eggs. (DT Link)
The words we learnt were: chicken egg, ostrich egg, blackbird egg, bluetit egg, boiled egg, fried egg, poached egg, scrambled egg, fish egg (roe), tortoise egg, Easter egg and Faberge egg.
F - Furniture
This week, we viewed a special display of furniture created for us in the school hall. (History Link)
The words we learnt were: sofa, dining table (and chairs), deckchair, cot, high chair, bar stool, nest of tables, writing desk, telephone table, bureau, pouffe and four-poster bed.
G - Groceries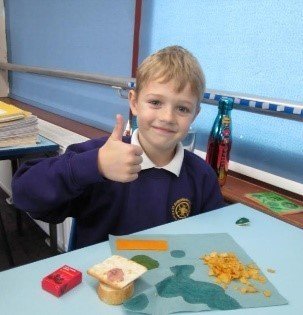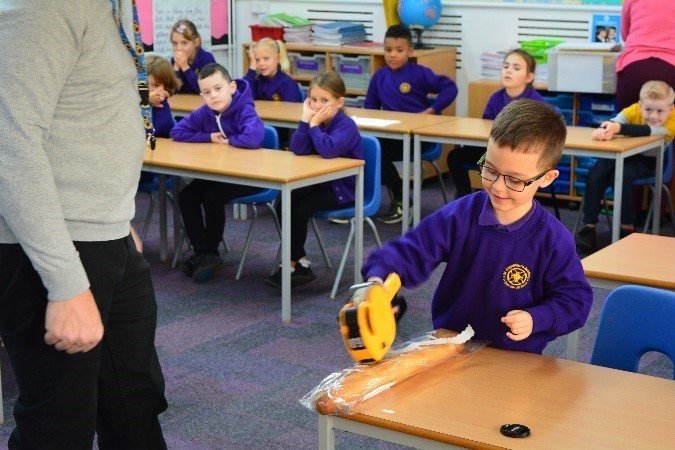 This week, we tasted a range of different foods, some of which we had never tried before.
We also used an old fashioned cash register, a pricing gun and a modern scanner. (DT, Maths and History Links)
The words we learnt were: raisins, cornflakes, baguette, Swiss roll, pickled onions, spinach, cream cracker, Red Leicester cheese, avocado, yeast extract, pate and sushi.
H - Hats
This week, we tried on a range of hats and also learnt about the Luton hat making industry by watching and discussing these 2 videos. (DT and History Links)
Luton Hat Making by Luton Sixth Form College
The words that we learnt were: beanie, bobble hat, flat cap, bonnet, straw boater, top hat, baseball cap, beret, sun hat, sombrero, bowler hat and trilby.
I - Illnesses and Injuries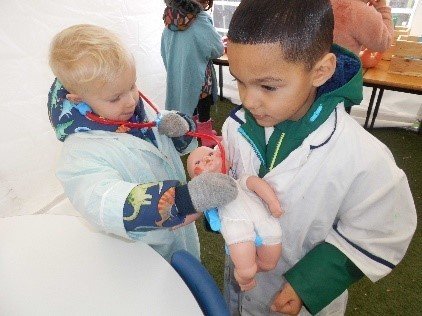 This week, we saw looked at the items in our school first aid box and also learnt some basic first aid. (PSHCE Link)
The words that we learnt were: chicken pox, slapped cheek, measles, conjunctivitis, motion sickness, sunburn, bruise, graze, cut, splinter, burn and sting (insect).
J - Jewellery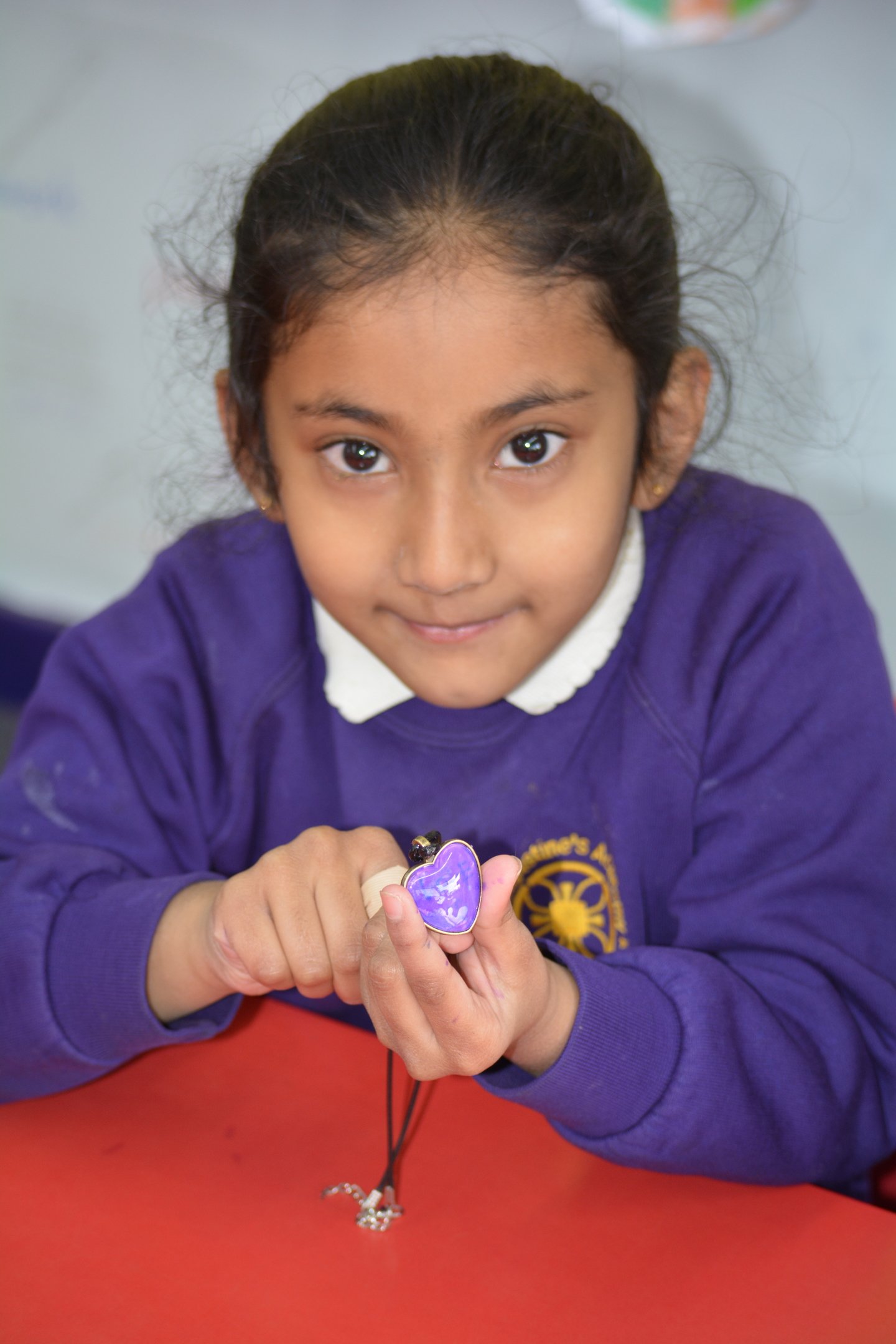 This week, we made our own necklaces. (Art, DT Link)
The words that we learnt were: ring, necklace, bracelet, bangle, watch, brooch, anklet, tiara, choker, armlet, cuff links and locket.