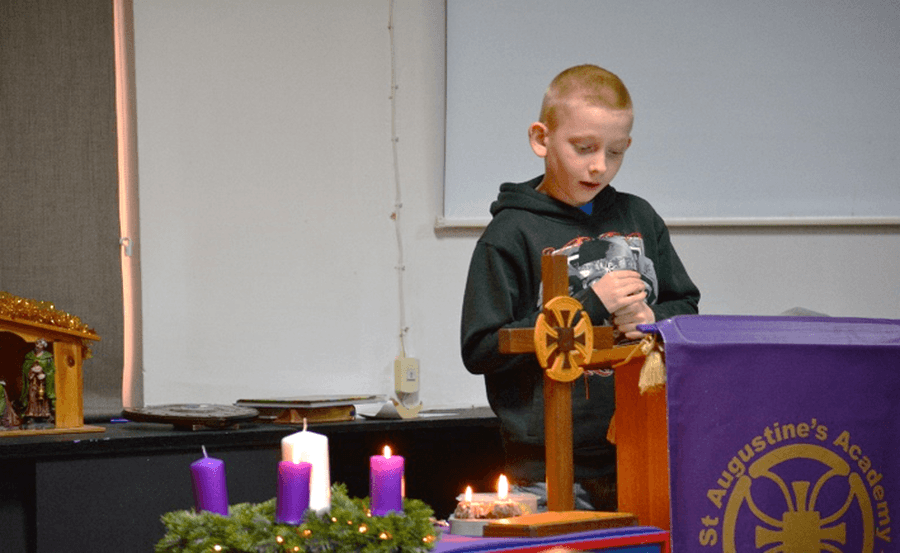 Above - Our Pupil Worship Team help to regularly plan and lead our Collective Worship
At St Augustine's Academy, our daily act of Collective Worship enables the school community to come together to worship God and share a time of prayer, reflection and oneness.
Below are two documents. The first is the school's Collective Worship Policy and the second is a document which sets out the timetable and format of our Collective Worship and the prayers that are used.