Vision and Ethos
Our vision is that all members of our community will shine. This is based on Matthew 5:16, 'Let your light shine before others, that they may see your good deeds and glorify your Father in heaven.'
St. Augustine's 'Vision Boxes' and our Christian values and behaviour guide, 'The St. Augustine's Way', communicate our vision in a highly visual and tactile way; meeting the needs of our community.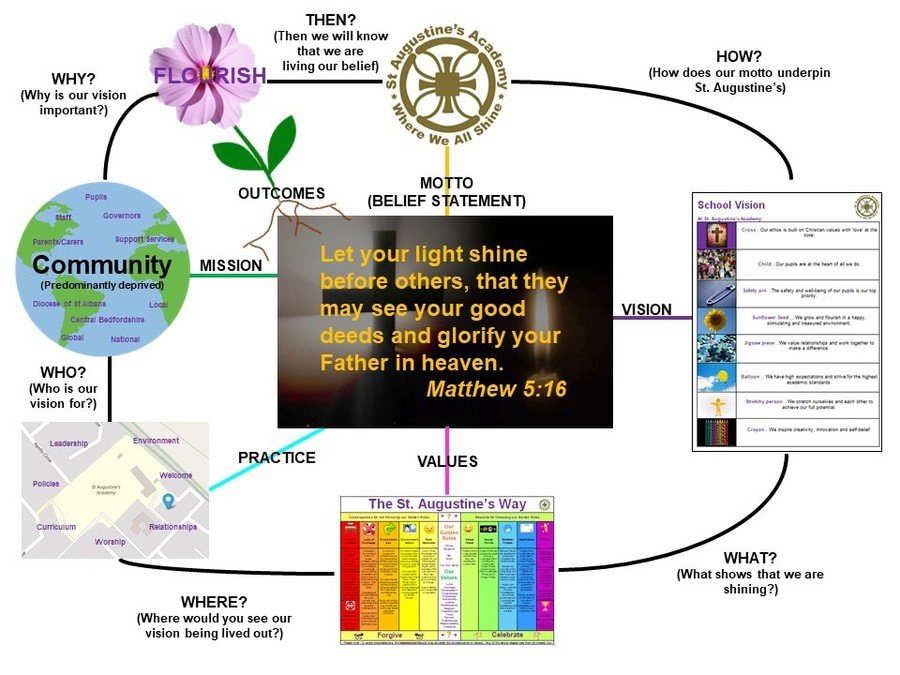 The St Augustine's Way
The chart below is displayed around our school. It displays our 3 Golden Rules; the values that are at the heart of all that we do and our school's consequence and reward system. Together these combine to form 'The St. Augustine's Way'.