Looking After God's World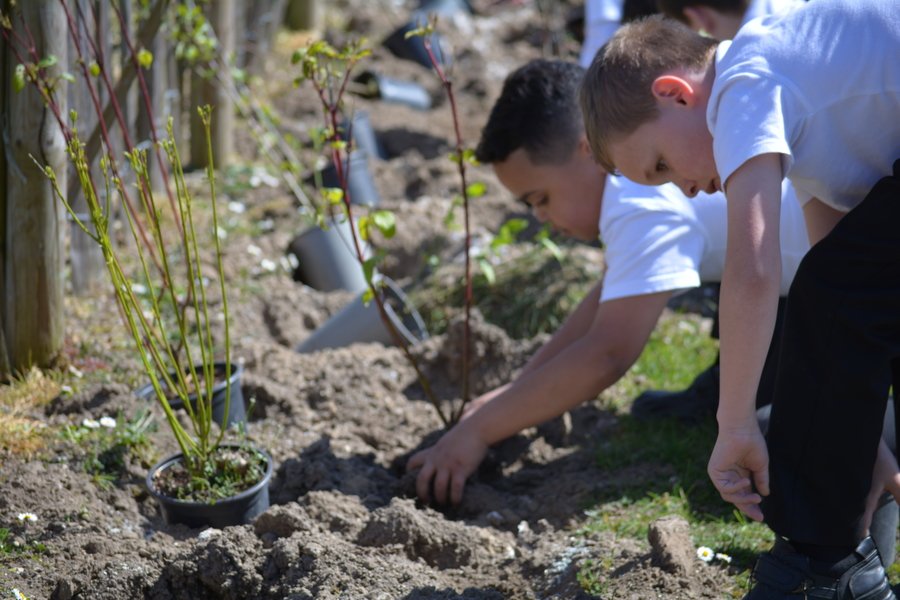 Pupils planting trees and hedges in our Forest School.
At St Augustine's Academy, we care deeply about God's world and try our best to help it flourish and thrive. During the last 2 years, we have worked hard, alongside the Woodland Trust and Central Bedfordshire Council, to create a wonderful Forest School. We have received approximately £20,000 in grants to plant and irrigate dozens of trees and hedges, and over £3000 from the Jane Cart's Trust to purchase outdoor clothing for our pupils so that they can enjoy nature in all weather.